Beaty Construction is an Indiana leader in heavy highway transportation projects for INDOT, City of Indianapolis DPW and various counties throughout the state.
Bridge and Roadway Construction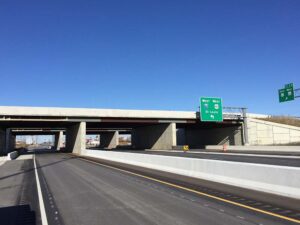 Beaty Construction specializes in all aspects of new bridge construction and existing bridge reconstruction including structural concrete, beam setting, foundations, piling, MSE walls, dirt work, water line, sewer and storm pipe installation, cofferdams, earth retention, demolition, concrete pavement, barrier wall and overlays.
Concrete Flatwork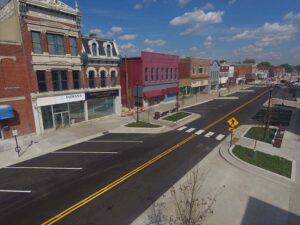 From decorative sand matrix sidewalks on downtown streetscape revitalization projects to slip forming concrete curbs at hospital projects, Beaty Construction self-performs all aspects of concrete flatwork.
Site Work and Grading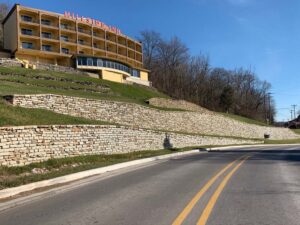 Beaty Construction's large equipment fleet allows us to handle any size excavation or placement operation.
Pedestrian Trails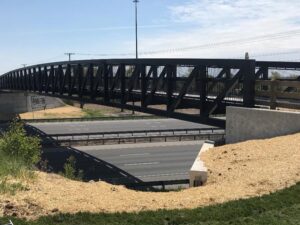 Beaty Construction installs ornate pre-fabricated steel structures and standard concrete structures along with associated dirt work, concrete flatwork and earth retention.
Slide Corrections
Beaty Construction works on a wide range of slide correction projects utilizing our various earth retention applications such as soil nails, ground anchors, shotcrete, sheet piling and tangent piles.